KW 7 / From Good because Danish with love
---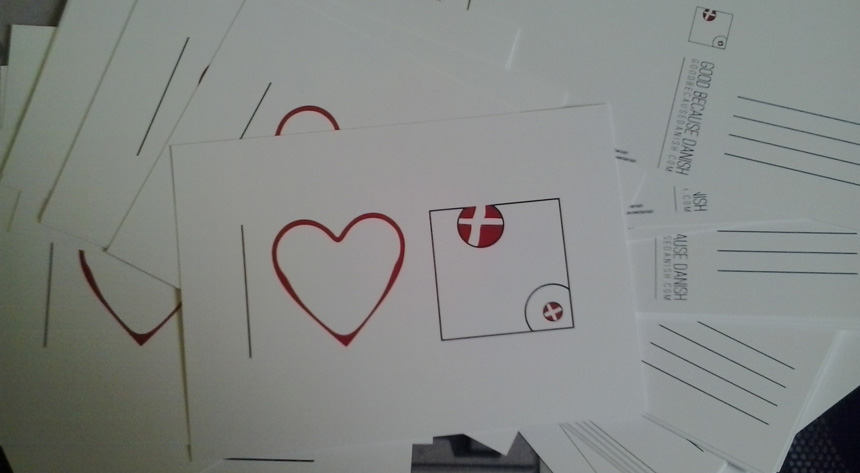 I recently read a sentence that I think is very valuable: "People who show you new music are important". Music websites are full of such people – and Kulturklubben is definitely a group of people important to me, because they show me a lot of great music.
And I'm happy when – from time to time – a blog that I co-create, Good because Danish, GoodBecauseDanish.com can show them some interesting tunes.
The blog I am a part of is dedicated to Danish music – as the name probably already told you. What I really like the most about Danish music is the combination of energy and melancholy. Together it creates the "Danishness" of the music, which is hard to describe. However, we try to do it on Good because Danish, while showing various faces of DK sound.
My personal favorite is the darker, heavier one. Electronic music filled with melancholy and sometimes hidden rage. Transferring sadness into music is something I think Danes mastered.
So maybe the choice of music I decided to present to you here is not the most appropriate for the occasion – celebrating 5th birthday of Kulturklubben – but hey, one Danish artist once said to me "you can be sad on the dancefloor too!", so following that thought, I went through the Danish music archives of mine and chose a collection of my personal all-time favorite Danish songs.
Most of them you probably never heard of, some of them you might have listen to on Kulturklubben actually (you know, the important people, because they show you – and me – new music). With all of them I'm saying happy birthday to the Kulturklubben team!
I had an idea to choose 5 Danish songs to celebrate 5 years of Kulturklubben. However, since I am one hell of a geek for Danish music, once I started going through my archives, I couldn't decide just on 5 songs. So I made a playlist of something around 30 songs instead.
Some of them show the melancholic, acoustic Danish side (like Ida Wenøe or Penny Police), some are great examples of brilliant songwriting (I Got You On Tape), some are heavy electronic tunes which make my heart shiver (CHLLNGR or the god of music for me: Trentemøller), Trentemøller interview on GoodBecauseDanish.com and some are simply indescribably beautiful (CTM or Mew). All of the songs are definitely very Danish and as the unofficial "queen of Danish music geeky fans" I did my best to make a selection that will please your ears and simultaneously soothe and disturb your souls.
Enjoy!
— Arletta